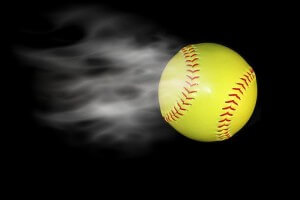 Playing baseball or softball is a thrilling activity that can develop hand-eye coordination, team work, and life-long friendships. But like any sport, you inevitably run the risk of becoming injured. Some sports injuries are a product of unavoidable bad luck, but most are very preventable.
At the Roller Cave, we take injury prevention seriously. Read on to learn some great tips to avoid baseball and softball throwing injuries.
Don't Push It!
The most common baseball injuries are associated with overuse. This can mean a few different things, though. Depending on a child's age, skill level and activity, the following are things you should and should not do:
Teach your kids age-appropriate pitching techniques
No curve balls before age 15
Communicate any pain and do not throw if you feel pain
Do not pitch two days in a row
Stick to a pitch count that is appropriate for the child's age
Stretching Before Use
Any time anyone of any age is getting ready to compete in a sport of any kind, stretching is pivotal to avoid injury and muscle tears. Proper stretching before the game, along with gradual warm ups such as an easy ball toss and arm windmills, will do wonders to stop an injury before it starts.
Light running is also a great way to warm up the entire body before going into isolated stretches to loosen up your shoulders, elbow, legs and back. Stretching can also help you clear your head and get focused for the competition.
Rest is for the Winners
Knowing your limits and stopping before you overdo it is one thing, but knowing when your body needs to rest and recuperate is equally important. Never throw or pitch intensely two days in a row. Doing this is a sure way to blow out your arm and then you'll end up getting much more rest than you ever anticipated.
Instead of pitching and throwing every day, come to the Roller Cave to sharpen your hitting skills at our batting cages. Want to know more? Just stop by or give us a call today.