With the Thanksgiving holiday literally upon us, we find ourselves in the middle of yet another holiday season. It may seem impossible to you, but fret not, we are here to help! At Roller Cave Family Fun Center in Indianapolis, Indiana, we do not want anyone to get overwhelmed from the holidays, so we have a way for you to de-stress, and get rid of those extra pounds you may have gained from that delicious turkey dinner (okay, probably not in one weekend, but exercise never hurt anyone)! We will be open on Black Friday and will be having many activities, as well as sales!
Our Skate Shop Sale will begin Friday at noon, so you can get a jump start on your holiday shopping! The sale runs through December 10th, but we encourage you to stock up early. You can get a free Skater's Pack with any skate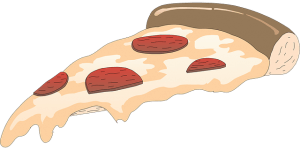 purchase or layaway. The skater's pack includes free public skating admission, a pizza slice and soft drink, colored skate laces, and custom skate adjustment. It is a gift for the person who has everything! You can also save money on Friday with our Friday Family R&B Pizza Jam from 6-10pm! Jam out to R&B music with two pizza slices for only $8 admission! C'mon, you can't be stressed when pizza is involved!
The weekend fun does not end there either! Saturday November 28th will be our Family Fun Skate from 12 noon to 3pm for only $7, as well as our Family R&B Jam from 3-11pm, also only $7. It will be a great way to relax with the family before the real hustle and bustle of the season get underway!