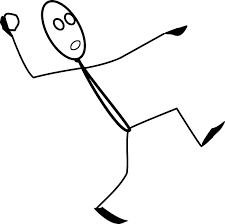 Take Dad to Roller Cave this Father's Day and he will have a memory that lasts a lifetime. Roller Cave offers indoor batting cages at the "Bat Cave" and a spacious roller skating rink. If Dad is into baseball but not skating, or vice versa, he will still have a blast at Roller Cave.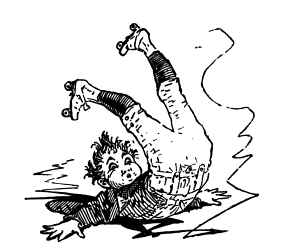 DAD CAN SKATE!
Treat Dad to a day at Roller Cave and he will have a blast roller skating around the arena, enjoying the music and uber-cool lighting with his family beside him. He'll live in the moment, just like he did when he used to roller skate as a kid. Most importantly, he'll have fun.
BATTING CAGES
After you take dad for a skate, head on over to our indoor batting cages. We have 5 large cages and 11 machines. You and Dad can choose between slow pitch softball, fast pitch softball and traditional baseball modes. Our baseball batting cage machines spit out baseballs between 35 and 70 miles per hour.
Our softball batting cage machines can be set to 35 mph, 45 mph or 60 mph. This is the perfect experience for every father who enjoys the game of baseball. He will be able to relive his youth on Father's Day with his family. The feeling of crushing a fastball with all your might is satisfying and therapeutic. Treat Dad to unlimited batting cage swings at Roller Cave for only $8. He can venture from cage to cage, trying out different speeds and styles until we close. 
BATA BALL PITCHING 
Swing away in the cage next to dad to enjoy some friendly Father's Day banter between pitches. Dad will be especially happy to use our two new Bata baseball and softball pitching machines. These machines pitch curveballs and fastballs at speeds as slow as 35 mph and as fast as 100 mph. You can even use our third pro tunnel for baseball drills like live pitching, hitting off the tee and soft toss.
Your Father's Day celebration at Roller Cave is sure to be a hit — we are open rain or shine. Spend the morning or afternoon at Roller Cave, work up an appetite and take Dad out for a bite to eat and a few drinks. He couldn't ask for a better Father's Day experience.