Can you believe it is almost the end of April? Here at Roller Cave in Indianapolis Indiana, we are having a hard time believing it ourselves! This year is flying by, and it can feel like you are getting all twisted, so we thought we would celebrate just that! This weekend is Get Twisted Weekend at Roller Cave!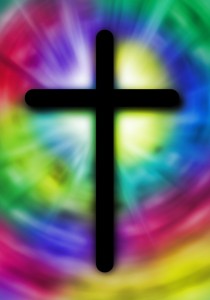 What does getting twisted actually mean?
Getting twisted is a way to have fun, and be a little wacky at the same time. We will have twisted ring pops, slushies, a pretzel deal, and more! There will also be fun contests like the Twisted Clothes Contest. The winner will be the person who can clash the most! It will be a chance to let loose and have fun NOT fitting in!
On Sunday April 24th
After we get twisted, we will have our Christian Family Skate Party on Sunday April 24th from 6:30-9:00pm. It will be a time of good, clean fun and a great time to reconnect with your family.

As always, Roller Cave will have clean, safe, family friendly fun while embracing the core values on which the rink was founded. We hope you and your family will take some time this weekend to join us. With the year flying by so fast, do not let your kids' childhood pass you by; enjoy every second with them. Roller skating with us is one great way to do that. We hope to see you and your family this weekend at the cave! Also, be sure to check our schedule regularly and never miss our awesome events again!