It's not always going to be this way. We know it's hard to think about, but your kids are not going to be little forever. Sometimes you don't know the true value of a moment until it is a memory. At Roller Cave, we want to help you make those moments count and create lasting memories! Before your kids go back to school and take the next step in their academic career, have a back to school party at Roller Cave!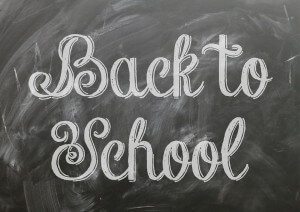 Here are 3 ways to make sure you make the most of this opportunity:
    

Research our different packages to see what's best for you! 

Whether you're planning a kid's party or a

group event

, Roller Cave has something to offer you. We have 3 different kids' party packages: the V.I.P. Party, the Ultimate Party, and the Classic Birthday. We also have private and mega parties available starting at $599.

Learn more

about our options to see which one will be the best fit for you!
    

Let us know if you need any special accommodations. 

If your group needs any special accommodations, please let us know. Give us a call at

317-898-1817

and we will try to accommodate your group to the best of our ability!
     

‪

Let us know how your party went. 

How was your party?

Leave us a review

to let us know what you thought of your event! Remember that we can't do anything about what we don't know and we always strive to provide the best guest experience possible.
If you want to make the most of this back to school transition, book your back to school party with Roller Cave today! If you have any questions about our packages, come visit us at 8734 East 21st Street Indianapolis, IN or give us a call at 317-898-1817!