The best birthday parties in town! Book yours today!  Party Time (2-3 Hours)admission and skate rental are included for all party guests.   Your special birthday celebrity is always FREE!                       SAVE BIG!!!  Friday party reservations save an additional $20 !!!
V.I.P. Party – 2 1/2 Hours of BLINK & GLOW Fun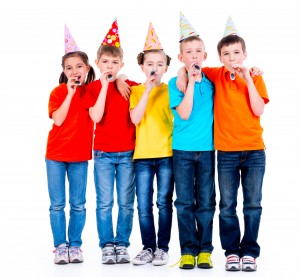 Flashing LED Drink Cups
Glow Package – Glow & Blink Fun !
2 1/2 hours skating and reserved party time
Pick from the VIP Stage-Private Room-Party Zone
Free soda drink pitcher refills
Deluxe skate rental
4 Large Pizzas
120 Game Tokens
Goodie bag per guest
Glow stick for each guest
Light Up L.E.D. Cups for each guest
Personal party host to take care of everything
Ice cream and cotton candy for each guest
Flashing Birthday Button for birthday child
2 Skate-Mate Skate Trainers
T-shirt for birthday child
 VIP Party Starting at:
$289.90 for up to 7 guests – $399.90 for up to 15  – Extras $18.99 
Ultimate Party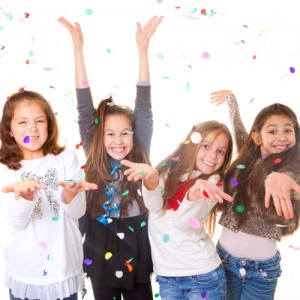 Ultimate Party host just for you !
2 ½ hours skating and reserved party time
Flashing Happy Birthday Button
6 pitchers of soda
Deluxe skate rental
4 Large Pizzas
80 Game Tokens
Goodie bag per guest
Glow stick for each guest
T – shirt for birthday child
Ice cream or cotton candy for each guest
1 Skate-Mate Skate Trainer
Ultimate Party Starting At:
$199.90 for up to 7 Guests – 299.90 for up to 15 – Extras $14.99 
Classic Birthday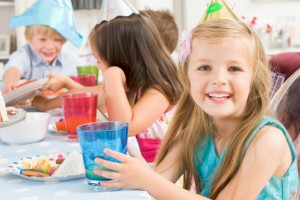 Unhosted event with 2 hours of skating and reserved party seating
Placemats, plates, cups, napkins are all provided.
We set up your table and best of all clean up at the end.
Flashing Button for birthday child
4 pitchers of soda
2 Large Pizzas
40 Tokens
Deluxe Skate Rental
1 Skate-Mate Skate Trainer
Special DJ Announcement
Classic Party Starting At:
$129.90 for up to 7 Guests – 189.90 for up to 15 – Extras $8.99
Party Details & Frequently Asked Birthday Party Questions
1. Resevations & Deposit – Minimum $50.00 non-refundable deposit is required to make a reservation.
(VIP or Mega Deposit $100 )Some people wait until the last week or two, but 4 weeks in advance notice is recommended. Reservations can be made online at www.rollercave.com, by telephone, or at the Roller Cave office. If you pay by telephone you will be required to show a valid state photo ID and matching credit card upon arrival. If you cannot provide this, the deposit will be refunded and another form of payment will be required for the party to begin.
2. Early Pay Discount – Pay in full at least 1 week in advance of your party and you save 10% off all Saturday and Sunday parties. Friday parties get the $20 discount special + 1 FREE additional party guest for your early pay discount. Both offers apply with a minimum 1 week advance notice. Limit 1 discount per party, no combining of offers or specials.
3. No outside food, drinks, or ice cream. Cakes permitted only with PAID Roller Cave birthday party packages!
4. Admissions- Party guest admission is good only for the scheduled time of your party. No refunds for unworn or "unused" wristbands. You will receive 1 free adult spectator admission for each paid party guest. Parent admission is $7.00 for any additional adults or any skating adults. As a courtesy to your party, skate rental will be FREE for all adults with a paid admission. Parent seating is not reserved.
5. Arrival – Please arrive 10-15 minutes before the scheduled start time of your party. All parties must be paid in full when you arrive at the start of your party. We accept cash & all major credit cards.
6. Don't Be Late – If you or your guests are late, your party time & reserved seating TIME DOES NOT CHANGE.
7. Reserved Table Time –Your party has a start time and end time. At the end of your party time you and your guests must exit the building. Your party hosts will be happy to assist you in transporting your party items to your vehicle if needed. This includes all presents, balloons, cakes, extra pizza, etc. out of the building. Want to stay longer? You can add additional time to your party for $75 per hour if available.
8. Tax & Tip – 15% Tip is normal but will not automatically be included. 9% food and beverage tax required
9. Party Placement – Placement is at the sole discretion of Roller Cave. Party placement in any VIP area is only guaranteed with a paid $50.00 upgrade to guarantee VIP Stage, VIP Center Stage, or Private VIP Room. Upgrade requests must be placed at time of reservation and is not removable.