Have you heard? 2016 is an exciting time for everyone in Indianapolis, Indiana! It marks the 100th year running of the Indianapolis 500, with up to 300,000 spectators expected to watch the drivers race 200 times around the 2.5 mile track for a total of 500 miles, hence the name. It is an exciting time in Indianapolis, for sure, and also here at Roller Cave! We are celebrating  by offering specials and fun activities! Check them out!
We start off this weekend by honoring our moms. We want everyone to take this opportunity to spend some quality time with the woman who brought you into this world, so we will be closed on Mother's Day, May 8th. Next, are the Super Skater Qualifying Weekends which will be May 13th through May 22nd. This is an opportunity to roll and race around the rink with your friends and have a chance to win some awesome prizes, and prepare you for the Super Roller Racer Weekend featuring noodle races, relay races, egg races, food races, and text races on Friday May 27th and Saturday May 28th.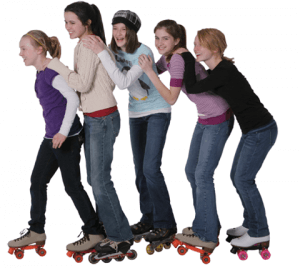 May 29th is the big race day, and we encourage everyone to either be in attendance, or watching it with your friends and family on tv, so we will be closed.

Every Friday we have our Family R&B Pizza Roll from 6-10pm, which includes 2 slices of pizza included for only $8! Weekends are naturally great, but will be extra special because  we have double the fun on Saturdays and Sundays with our Family Fun Skate from 12-3pm, followed by our Family R&B Skate from 3-10pm, both for only $7.
May is going to be a great month here at Roller Cave, and we hope to see everyone soon!