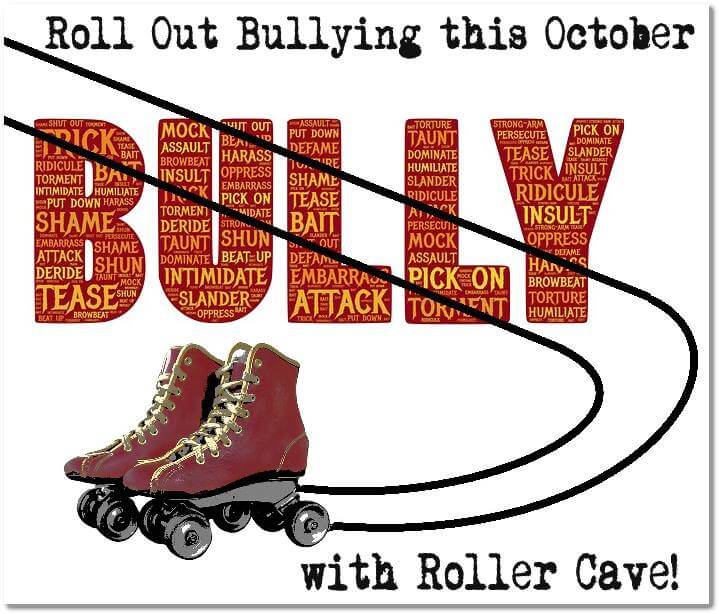 October is National Bullying Prevention Month, so our team at Roller Cave of Indianapolis, IN has decided to make it our theme for the first half of the month. Learn more out why educating others about anti-bullying is so important by reading more below.
Bullying Awareness
Founded in 2006 by PACER.org, the National Bullying Prevention Month campaign has moved from a week long event to a month long campaign since the time of its inception. The purpose of this campaign is to provide nationwide awareness of bullying prevention and aims to squash old views about bullies, such as they are simply a 'rite of passage' for youth to deal with. In reality bullying can lead to lowered self esteem, self confidence and negative situations that many take into adulthood.
Helpful Resources
Many schools, businesses and organizations participate in bullying prevention during October. If you have children in school, it is likely they will be attending or participating in some form of anti-bullying program this month. However, if you would like to learn more about this topic or get some tips for speaking to your kids about bullying, here are a few helpful resources:
Roller Cave – Anti-Bullying Month
Join us at Roller Cave for our "Roll Out Bullying Daytime Specials" during Marion County School's Fall Break, from October 7th – 9th from 12:00pm – 3:00pm; and then it is "Don't Be a Grouch Week" on October 14th – 16th from 12:00pm – 3:00pm.
Both weeks we will be having our 'Kidz Fun Skate,' with a Roller Cave *Specials* that include:
Buy One Get One Free Admission

FREE Skate Rental
We will also have a 'Roll Out Bullying' Wednesday Night skate session on October 14th from 6:00pm – 9:00pm. Be sure to check our schedule for more details and to plan your next visit!

We hope you take some time to speak with your children about bullying during the month of October. Let's Roll Out Bullying together during October! Please feel free to bring the whole family to Roller Cave for a nice family fun night or fall break treat during this fun month!