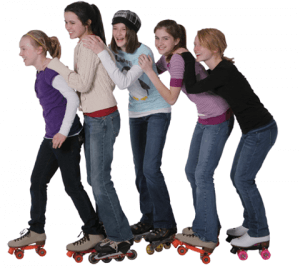 Thursday & Friday Kidz Sk8
Family Fun: 12:00-3:00pm – Free Rental
Friday Pizza Jam- *2 slices included
Saturday Skating Fun
Family Fun: 2:00-5:00pm

Family R&B: 5:00-10:00pm
Sunday Summer Break
Available for private parties

No Sunday public skating until after Labor Day
June
9th, 10th, 11th:  Celebrating National Candy Month-Free candy with all paid admissions

16th, 17th, 18th: Father's Day: Free admission for all dads Thursday, Friday, and Saturday

30th: Win A Party Begins-stay tuned for more details!
July
1st, 2nd: National Hot Dog Month: Free hot dog with paid admission

14th, 15th, 16th: Gummy Worm Weekend: Free worms for all!

24th, 25th: Brickyard Race Party Weekend
************************************
Strict dress and conduct codes are enforced.
– Parent Spectator admission free only with child admission purchase
– All Adults and Children above age 2 must Pay Admission
– Skates required on all public sessions
Bring your own skates as long as they are clean, safe, and have proper brakes or plugs.  We offer 4 types of rental skates for one low price.  You can choose regular skates, beginner skates, speed skates, or inline skates.  Skate Rental is $3.00 per person on all sessions.  No heelies, electric skates, hoverboards, segways, swagways or similar recreational motorized devices allowed anywhere in the building.
Sunday through Wednesday – The skate shop and office are open if we are in the building. Please call 898-1817.