Located in Indianapolis, IN, Roller Cave is a fun and safe place for your family and friends to skate into summer! We have plenty of fun public skating sessions that are open during the week, batting cages in the Bat Cave for those baseball lovers, plus we are a great venue for summer Birthday Parties, Corporate Events and more!
Recently, the Roller Skating Association (RSA) published a great infographic about the benefits of roller skating. We want to make sure everyone checks it out, so please see it below: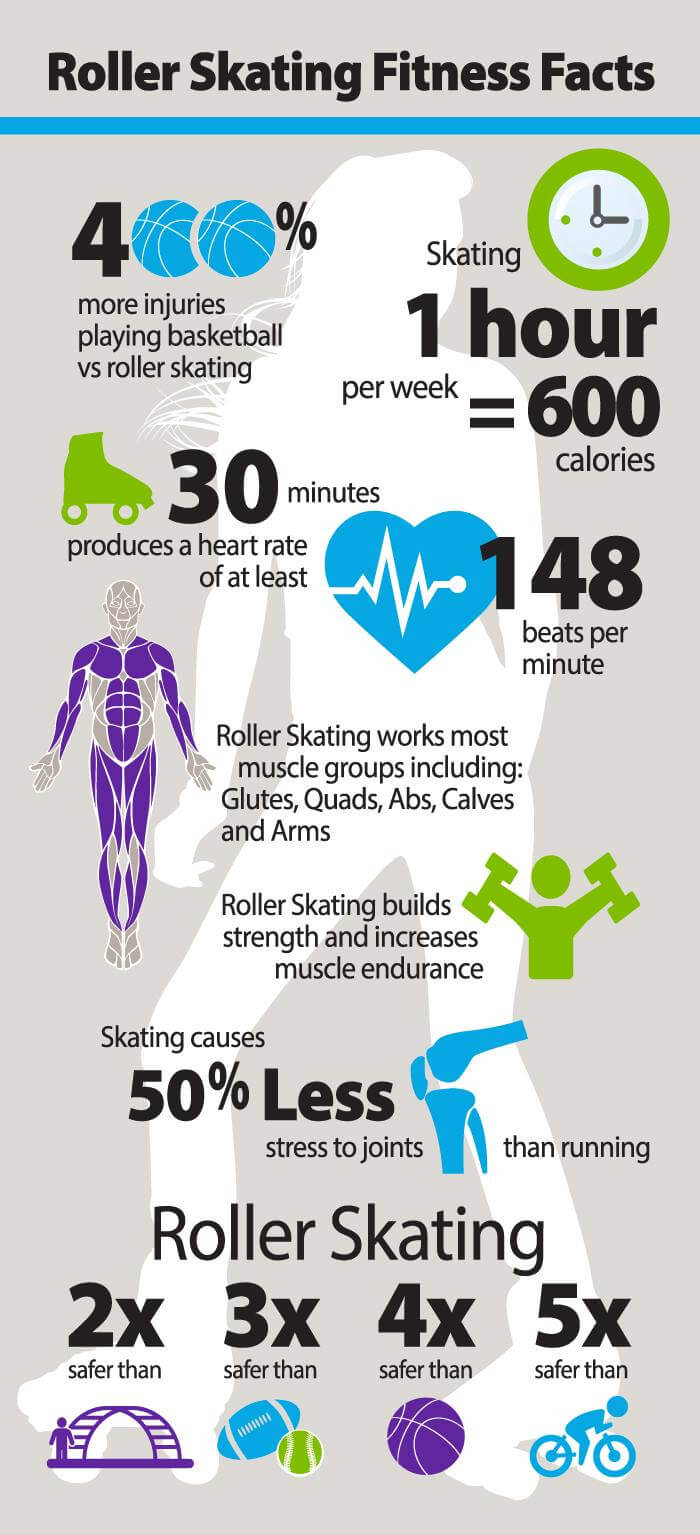 The President of the United States recently issued a proclamation announcing May as "NATIONAL PHYSICAL FITNESS AND SPORTS MONTH." So roll into summer with the knowledge that roller skating is not only a super fun activity to do by yourself, with friends and with family, but that it is also really good for your health! Stay off the couch and on your skates this summer for some excellent exercise!
From our Roller Cave family to yours, we wish you a safe and fun summer! Please stop by and roll with us sometime soon!