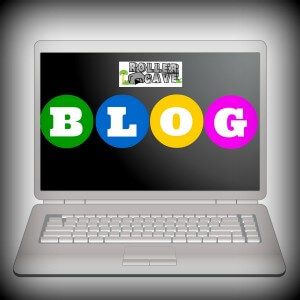 Welcome to the new Roller Cave Blog! We look forward to providing you and your family with information about all of our fantastic upcoming events, fun and helpful news, facts, promotions and more! We can't wait to see you at our next public roller skating session!
Why Choose Roller Cave?
Roller Cave was established in 1977 by 'Mr. B' (as many at the rink like to call him), who took his love for roller skating and transformed it into a physical space for others to learn to love skating just as he did as a child.
Mr. B was successful in his pursuit to share the art of roller skating with the people of Indianapolis, thus making Roller Cave one of the top family-friendly roller skating facilities around. Now decades later, he and his son, Luke Boston, work together to run Roller Cave as a family business sharing their family values with the public that they serve everyday. If you are looking for a fun and safe place to spend time with your family, you've found the perfect place with us!
Roller Cave Attractions
Roller Rink (of course!)- Roll on over for our public skate sessions on Fridays, Saturdays and Sundays; see our schedule for more details. Book a party, church group, corporate event, school group, etc. Monday through Friday.
The Bat Cave- Need to practice your swing or just looking for fun? The Bat Cave has multiple indoor batting cages for baseball, slow pitch softball, and fast pitch softball. We also have NEW Pro Tunnels NOW OPEN for curveballs, soft toss, plus pitching areas now available!
Arcade Games- Grab some tokens and head over to our selection of video games when you need a break from skating.
Stuff Shop- We have what you need from high quality roller skates to fun glasses, glow sticks and toys; whatever you need, come check out the stuff shop and we'll try to help!
Snack Bar- Hungry? Enjoy a slice of pizza or get a refreshing soda!
Dance Floor- Come jam out to a great selection of one of our three family-friendly music formats, and have fun with some of our special events like, "So You Think You Can Dance?!"
We look forward to seeing you very soon at Indianapolis' most ROLLTASTIC skating rink, Roller Cave! Please don't forget to follow us on Twitter @justskatecave and Like us on Facebook to keep up to date with our latest events, promos, and news!