Does your child have a March birthday? They are very special, and we want to celebrate that at The Cave! March babies are some of the most intuitive, and generous people and they very flexible and can adapt to anything life throws their way. If your child was born in March, he or she is truly a special child. We want to celebrate all of the unique and wonderful things about March babies by throwing them a birthday party!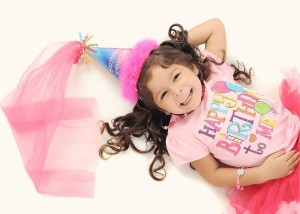 Classic Birthday
Our classic birthday party embodies all the great things you love about birthday parties. This classic option gives you 2 ½ hour party window with reserved seating, your very own party host, a button for the birthday child, deluxe skate rental, 1 Skate-Mate trainer, a special DJ announcement, and of course, the birthday child gets in for free. This option is our most affordable, and is very popular!
Ultimate Party
The Ultimate Party option is great for those that want to get a little bit more. With this option, you get everything included in the Classic Birthday package, but also get six pitchers of soda, four large pizzas, a goodie bag and glow stick for each guest, ice cream or cotton candy for each guest, and a tee shirt for the birthday child.
V.I.P. Party

If your child really wants to feel like a star, go with our V.I.P. Party Option. This option includes everything the Ultimate Party Package includes, but also flashing LED drink cups, a glow package with necklaces and other blinking things, three hours reserved party time, your pick from the VIP Stage-Dance Floor-Private Room, a flashing birthday button for the birthday child, free refills of soda, goodie bags, and 4 large pizzas!

We hope you celebrate your March baby by throwing his/her party with us, and to all of the March babies, Happy Birthday! Find out more about our parties and book today!