We hope everyone had a great Independence Day weekend! July is fully underway, and the weather is heating up here in Indianapolis Indiana, but so are the awesome deals at Roller Cave! Check out what is yet to come this July!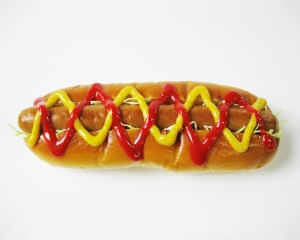 As you remember, July 1st and 2nd, we celebrated National Hot Dog Month

with a FREE hot dog per every paid admission. We had a blast seeing all of our young guests stuff free hot dogs in their faces!

July 14th, 15th, and 16th we are celebrating all things slimy with gummy worms! We are having gummy worm weekend and will be giving away gummy worms to everyone! Be sure to join us for that!
July 24th, 25th we are having our Brickyard Race Party Weekend. Come out to experience all the fun of that at the end of the month!
We know that with summer vacation, many families are getting ready for their family vacation, but if you are done with yours already, or planned a STAY-cation this year, we would love to see you at Roller Cave with the whole family! We have been providing family fun at Roller Cave since 1977, and we strive to keep our rink clean, safe, family friendly, and fun for everyone who enters our doors. So, mark your calendars and make a plan a visit to Roller Cave this July! It will be a great way to say farewell to summer before the kiddos go back to school, and a great break from all of that crazy back-to-school shopping.