At what point do we stop learning? As we grow up we learn how to do so much. We learn how to read, how to write and how to swim. We all go through the terror of learning how to ride a bike or roller-skate. At The Roller Cave we are committed to teaching all ages and skill levels how to up their skating game no matter their current standing.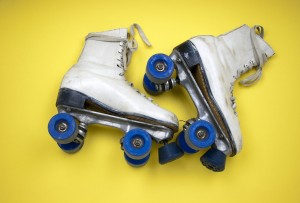 Our skating lesson rates vary depending on the time that you learn. You can either learn during our times that are open to the public, or during a private session. Our expert instructors can help the most novice skaters stay on two skates, or our most advanced skaters learn to skate in competitions. If learning is what you want, we are the place for you.
Our skating rink is state of the art and we offer much more than just a circle to skate in. We offer a good time on top of a nice rink. You are certain to listen to good music and will witness some of the best skating you have ever seen in person. If excelling is what you desire, you are certain to experience that here.
As you explore your options for this summer's activities, consider spending your time at Roller Cave. We will teach anybody, no matter his or her skill level. If casual skating and practice is more of your thing, we still offer public hours where you can come and experience our wonderful skating rink and other activities.