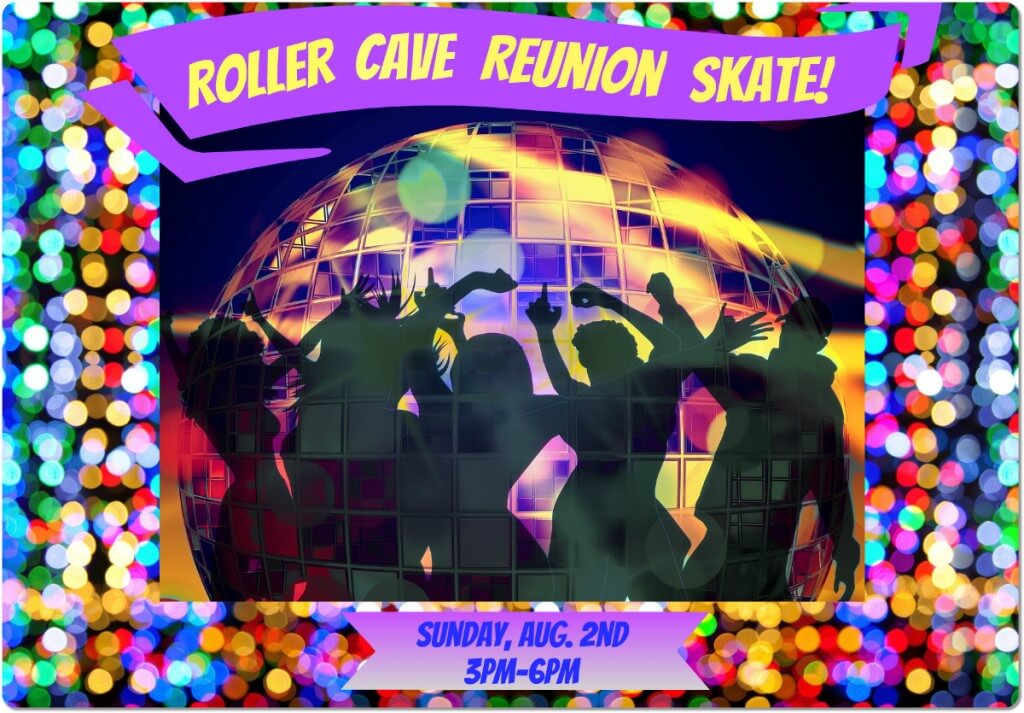 Have you heard the news Indianapolis?! Roller Cave will be hosting an old school Reunion Skate this Sunday, August 2nd, from 3pm-6pm! It's been two whole years since our last one, so don't miss this great opportunity to bring the family and  friends to have some cool, old school FUN!!!
Kids this is a great chance for you to see your parents really enjoy the music from back in the good old days! Our Roller Cave Reunion Skate will feature music from those "OLD SCHOOL SKATING TIMES," you know, back when your parents were kids or teens probably! You don't even have to skate to have fun, because the whole place will be grooving to the beat! So feel free to enjoy our arcade, snack bar, dance floor or even our Bat Cave!
While this special skate session is small compared to some of our events, it is guaranteed to be an awesome time! It is also a great time for parents to show your kids what kind of moves you still have, on and off the rink!
Our Roller Cave family hopes to see you this Sunday for our fantastic Reunion Skate! However, if you can't make it out Sunday, please check our schedule to plan your next visit! Our summer hours have just ended, but we still have plenty of fun in store for you and your friends coming up soon!
Be sure to check back to see what our next great events will be. Information can be found on our website, blog and on our social media pages. Don't forget to Like us on Facebook too!