Your dad has always been there for you. From skinned knees to late-night calls when you need advice, your dad is the best. Check out some ways to honor him this Father's Day!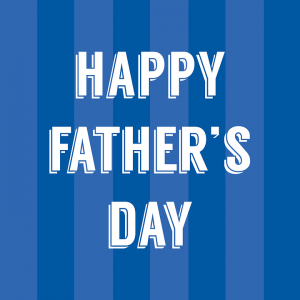 Celebrate His Love Of Family
For those who have small children, try this new twist on a traditional tie! Buy a solid white tie and have your kids either put their hand print or write short sayings on the tie. Dad will love it, even if he does not normally wear ties!
Celebrate His Hobbies
Does your dad love to fish? Bowl? Roller Skate? Whatever your dad loves to do when he is not working, celebrate that! Buy him a subscription to a fishing magazine, or rent out a bowling alley for a night. Spend an evening with him doing whatever he loves and he will appreciate the time, thought, and effort you put into it!
Celebrate His Love Of Fitness
This weekend, we are celebrating all dads by giving them FREE admission to Roller Cave! If your dad loves to do physical activity, we definitely recommend bringing him this weekend! If he cannot make it this weekend, bring him to Roller Cave any weekend! We always have great events and specials!
Celebrate The Times You Had Together
Recreate a special memory you and your dad shared that he may not remember. Especially if you are out of the house, this could be a very special way to honor your dad this Father's Day.

However you choose to honor your father this weekend, we are sure he will appreciate it. Happy Father's Day to all of the dads out there from your friends at Roller Cave!